Half the World's Wildlife Has Vanished Since 1970
Over the past 40 years, human activity has exacted a devastating toll on the planet's wildlife population.
READ MORE...
ALL THE NEWS
October 10, 2014

Fall Comes to the Sanctuary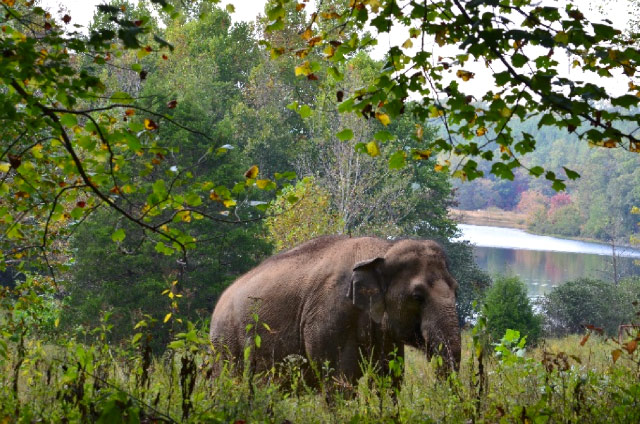 As we approach the harvest season, the Tennessee foliage is beginning to turn, and with temperatures still somewhat moderate, our thirteen resident elephants continue taking advantage of the wider sanctuary. Meanwhile, Care staff have been making preparations for colder weather, with a newly-expanded enrichment program at Sanctuary, thanks to a recent workshop by one of the world's leading experts on enrichment for captive wildlife, Valarie Hare, at The Shape of Enrichment.
READ MORE...